The Mississauga Hellenic Academy (MHA) provides a quality Greek language program that focuses on teaching the Greek language, culture, and traditions. The program is intended for children from ages 4 and up, from beginner to advanced Greek language proficiency.
The MHA is supported by a strong leadership team, dedicated teachers, engaged parents, and backed by the Prophet Elias Greek Orthodox Church and Community of Mississauga.
If you would like to apply for a Greek language teaching position or to volunteer in the MHA's program, are committed to enriching the lives of students in their learning of the Greek language, and have a passion for Greek language teaching or volunteering we welcome and would much appreciate receiving your up-to-date cover letter and resume.
The MHA Greek school program operates from September to June, weekly on Saturdays from 9:30 am – 1:30 pm in the Mississauga East area at the Prophet Elias Greek Orthodox Church & Community location. We offer small class sizes, operating in a structured language program following the European Framework for Language Learning for the Greek language proficiency.
Teachers / Volunteers are supported with paid-training sessions as well as being a part of a passionate and committed group of colleagues, parent committee, and community.
The candidate must be organized, articulate, enthusiastic, compassionate, resourceful and a team player
Proven capacity to mentor students and provide leadership as well as genuinely enjoy working with children
The successful candidate must speak fluent Greek and/or have C1 Greek level Proficiency Certification
Adaptable and versatile in communication and instruction at various language levels and online virtual teaching platforms
Prior teaching experience is recommended
For teaching / instructor positions, preference is given to teachers with a teaching degree/certificate and/or studies in the teaching of the Greek language and/or second language
Authorized to work in Canada
Provide an up-to-date criminal record check
Willing and able to attend a First-Aid course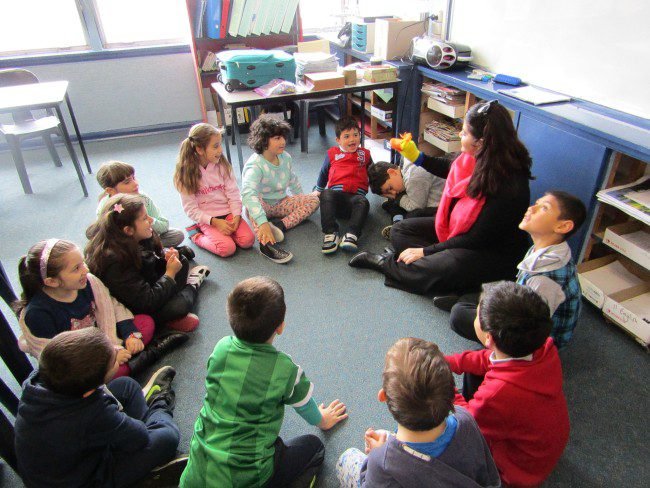 If you are inspired and interested in joining the MHA team and/or if you have any additional questions,
please, contact us with 'Career Opportunity' in the subject line.
Thank you for your interest in joining the Mississauga Hellenic Academy!